EEOC Clarifies Unpaid Leave Requirements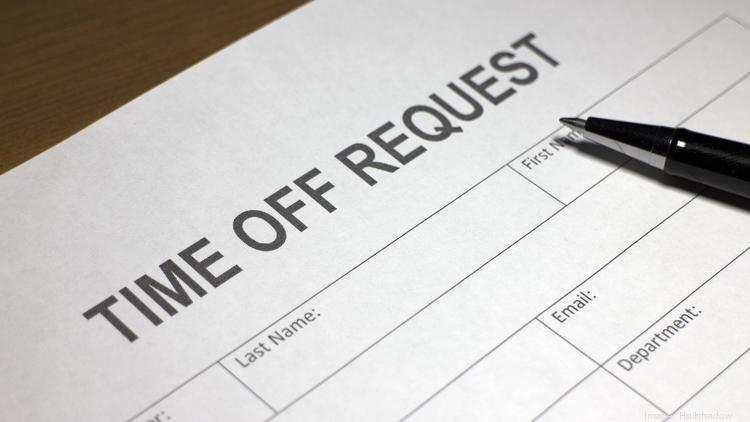 The U.S. Equal Employment Opportunity Commission (EEOC) may be on repeat, but the agency wants to make sure employers know that unpaid leave may be a reasonable accommodation under the Americans with Disabilities Act (ADA).
Though the EEOC has always maintained that leave may need to be offered in this context, the agency noted in recent guidance that leave as an accommodation often gives employers trouble.
While employers generally know that leave can be an accommodation, they don't always understand under what circumstances it must be provided. How much leave must be granted has also been a longtime source of confusion.
Equal access to leave
When an employee's need for leave relates to a disability, and that leave falls within the employer's existing leave policy, the employee should be treated the same as an individual who requests leave for reasons unrelated to a disability.
For example, an employer provides employees with paid time off (PTO), and typically allows employees to use it for virtually any reason, with little to no notice. If an employee with an anxiety disorder requests to use his PTO for a flare up of his condition, the employer should allow the use of PTO just as it would for any other reason. The company should not require the employee to provide any more documentation or notice for the leave than it would require for employees who use PTO for a reason unrelated to a disability.
If documentation is required under the employer's policy (for the use of sick leave, for example), then it should also be required for an individual requesting to use that leave for a disability.
Leave as a reasonable accommodation
Employers may also need to consider additional unpaid leave beyond that which is offered by a company policy.
Many employers fail to consider unpaid leave under the ADA after an individual exhausts his or her available leave under the Family and Medical Leave Act (FMLA). Unless additional unpaid leave beyond the 12 weeks provided by the FMLA would pose an undue hardship on an employer, the company should consider providing it.
The same goes for company policies that put a maximum limit on leave (employers often have a limit on allowable unplanned absences, for example). Even after such plans are maxed out, the employer must still consider whether additional unpaid time could be granted under the ADA.
How much leave is reasonable?
Any time an employee requests leave (either continuous or intermittent) as a reasonable accommodation under the ADA, the employer must consider it. Leave is a reasonable accommodation only if it allows the employee to return to work at the end of the leave. As such, a request for indefinite leave is not considered reasonable.
However, where the employee can provide at least an estimated date of return, the company must consider whether that amount of leave requested would cause undue hardship. If the employee later requests an extension of that leave, the employer would then need to consider whether the additional request would cause undue hardship.
There is no threshold at which a requested amount of leave will always create undue hardship because this consideration is, by its very nature, a very fact- and company-specific matter.
Take a moment to review
The EEOC indicated in its recently-published guidance that it continues to receive charges suggesting that not all employers are comfortable with the concept of leave as a reasonable accommodation.
Of course, noncompliance with the ADA can be costly. A major home-improvement retailer recently agreed to a settlement of $8.6 million for enforcing a maximum leave policy without considering additional leave as a reasonable accommodation.
Employers should take the EEOC's reminder guidance seriously, reviewing both their current practices and their policies. Neither should preclude the consideration of leave as a reasonable accommodation under the ADA.
Blog compliments of Personnel Staffing, Inc.