Today's Job Market Makes it Important to Differentiate Yourself in Positive Ways
You've got the diploma, but do you have a plan?
Thousands of new college graduates are now Alabama jobseekers in a highly competitive economy. But finding and landing a job that is financially, professionally and personally rewarding requires a plan. Marketing expert Danny Markstein says these new grads need a working strategy to find the work they want.
Markstein, along with his wife, Eileen, is a managing director and founder of Markstein, a Birmingham-based strategic communications company specializing in public relations, marketing, digital influence, creative design and crisis management. He offers a few strategic tips for new jobseekers.
"The resume is just one component of a process that starts with choosing to pursue jobs that make sense for you and your skill set," Markstein says. "The cover letter and resume, the interview, consideration of your social media channels and how you follow up are all important."
The layout and design of a resume is crucial, Markstein says. "It is designed for the person who is reviewing a lot of resumes. Often, reviewers are looking for opportunities to rule out resumes rather than looking for reasons to keep them." The document needs to be organized strategically to "help that reviewer get through your resume very, very quickly and see that there's substance relating to the job and then put yours in a stack of resumes to be reviewed a second time."
After the applicant's name and contact information, "you should begin your resume with an objective statement that is very specific to the position you're hoping to fill."
Then accomplishments should be listed. "They don't have to be in chronological order but, hopefully, they are tied to some sort of measurable result. These should be thoughtful accomplishments relating to the job you are seeking."
A chronological job history can come next. The more specific the job applicant is, the better; and always be honest. Follow this with education information (starting with the highest earned degree). Next, list specific skills. If the applicant is bilingual or knows how to code in different platforms, share that information, Markstein says.
There's more to a good resume than work history, so the applicant needs to say so. "What I like to see is civic involvement or community engagement mentioned on the resume," Markstein says.
But remember:  The resume is only part of the process.
"Your cover letter should be simple and concise. Tailor it to the company, recognizing things that company has done. Mention the job opening in a substantive way. Say how you can help them. The cover letter should not be an iteration of your resume."
When you get an interview, you need to be ready to roll, Markstein advises. "That means showing up on time, which might be three to five minutes early, not 10 to 15 minutes early because that can be disruptive. Be professional. Dress the part. Be as professional in dress and appearance as the prospective employer," he says.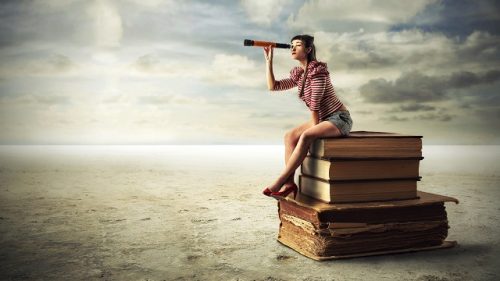 Review common interview questions, and have responses ready. Also, applicants should have insightful questions of that will demonstrate knowledge of the job   and a sincere interest in that job. Pay attention to body language, and watch the body language of the interviewer to gauge whether or not you're on the right track. And practice listening without interrupting; it's a valuable life skill.
"An interview is not a singular event," Markstein adds. "It's a series of events." Start by knowing the job description. Be polite to everyone encountered, including the people in reception. Follow up with an emailed thank-you note, the same day, to everyone who took part in the interview. Then go one step further. "After an interview, it is appropriate to write a handwritten note," Markstein says. "It is the right and polite thing to do." Be timely with this, and mail it the same day of the interview. "A handwritten note helps you stand out from the crowd."
Then be smart about following up. Don't call or email the potential employer over and over if there is no immediate response from the employer. "It's fine to follow up once, but beyond that, it can be perceived as disrespectful."
It's important, Markstein says, to be ready for the right job.
"People need to remember that their social media channels are very public entities," Markstein says. "Employers will look at your social media." Finally, Markstein advises Alabama jobseekers to be thoughtful about pursuing work. They've invested a lot of time and effort getting to this point in life. "There's great value to being patient and finding something that's really attractive to you and makes sense for you," he says.